Monday, June 27, 2011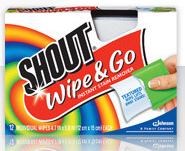 SHOUT has another nice free sample available now. So it it while you can! I wonder if these are better then Tide 2go? Guess I will find out and so will everyone else who orders.
http://www.shoutitout.com/coupon/wipes/
Limit one per household. Sample will arrive in the mail within 6 weeks.