Friday, June 3, 2011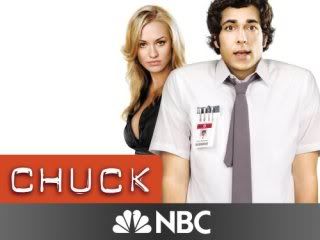 Walmart and Walmart.com have Seasons 1,2, & 3 for $13.00 each. You can have them shipped to your home for a fee or do in-store pickup which is free. I have seen these in-store for this price but it varies by store as to which seasons they have or if they have it at all. So you may want to call first before you make the trip.
Chuck Season 1 DVD
Chuck Season 2 DVD
Chuck Season 3 DVD
This is a great buy for fans or potentially new fans. This show is worth every penny you pay. You can watch it as a family, you can't say that often these days. Its a spy show with a good mix of comedy and drama. Enjoy the ride as its not your typical spy show.