Friday, February 4, 2011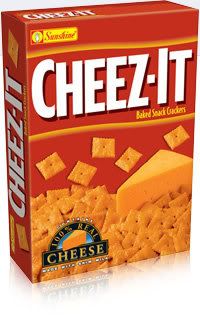 Free sample:
Free Sample of Cheez-Its
How to get it:
To request your coupon for a free sample of Cheez-Its please visit the link above. "Like" and Choose Cheese Tab. Then Click on the Cheez-It flavor you'd like to see. A pop-up should become visable. Fill out the form and wait about 4 weeks.