Thursday, March 3, 2011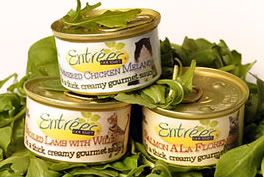 Free sample:
Get three free 1 oz. samples of Gourmet Entrées cat food from Natural Nutrition.
How to get it:
Click the above link. Then go to the website and click the "Try it FREE!" button on the lower right side of the page and then fill out a short form on the Natural Nutrition Web site.